Construction Payroll
for Contractors
Why Choose

ConstructionPayroll.com

Over
Other Payroll Service Providers?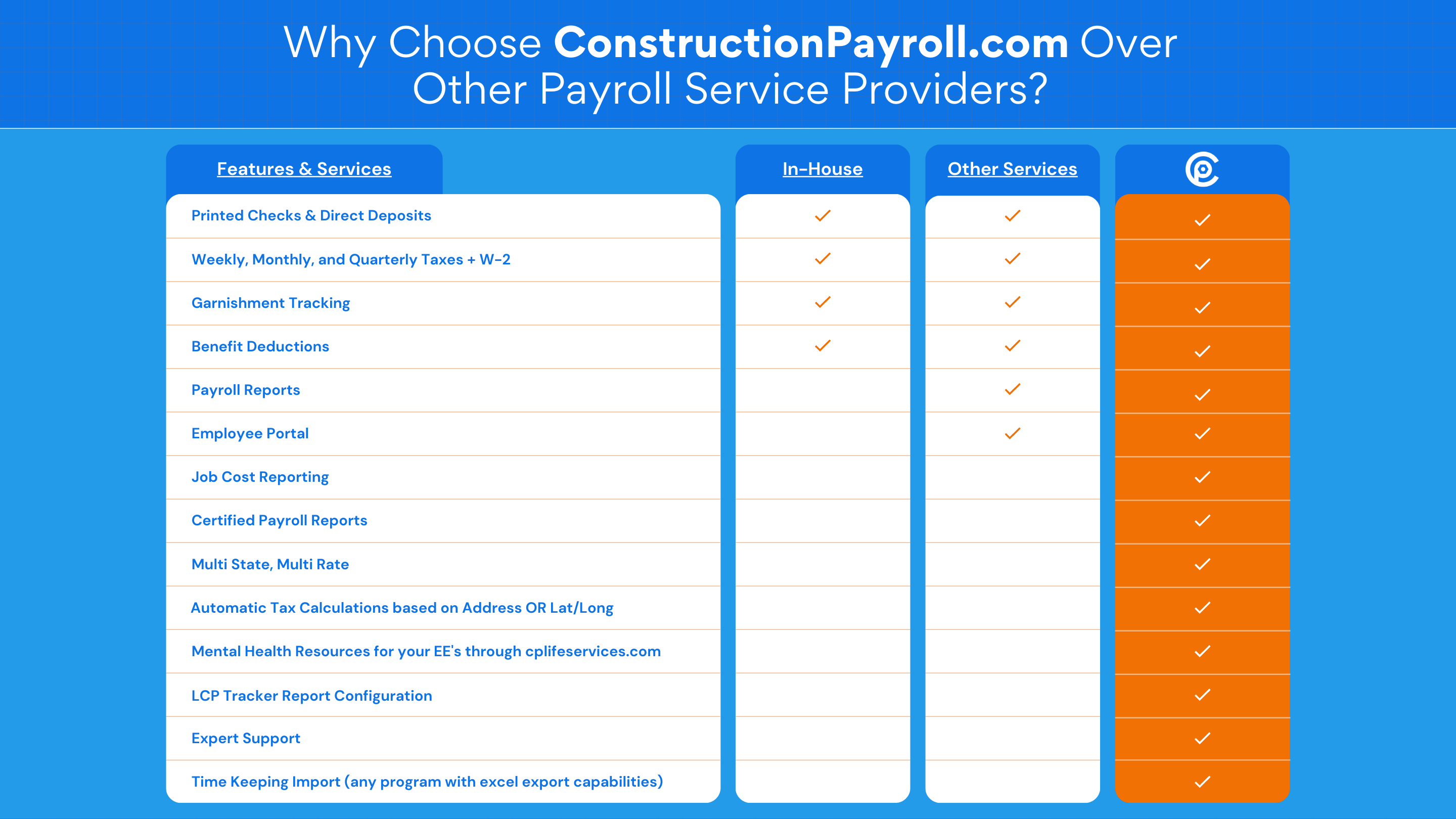 The ConstructionPayroll.com Difference
When you're looking to get heart surgery, you don't go to the dentist. You seek out a specialist. Your payroll deserves the same level of specific expertise. That's where we come in!
After 35+ years in the construction industry, we are well aware of the many complexities of payroll for construction companies and contractors. ConstructionPayroll.com is fully equipped to handle construction-specific payroll needs such as:
Multi-state, multi-rate, and multi-trade wage calculation
Tax calculation & filing
Job costing
Certified Payroll
Prevailing Wage
And so much more!
See how we compare to other payroll options for construction.